Blessing and Dedication of Monument for the Unborn
Saturday, October 14
11 a.m.
Holy Family Catholic Cemetery
2501 Hobson Rd.
Downers Grove, IL 60516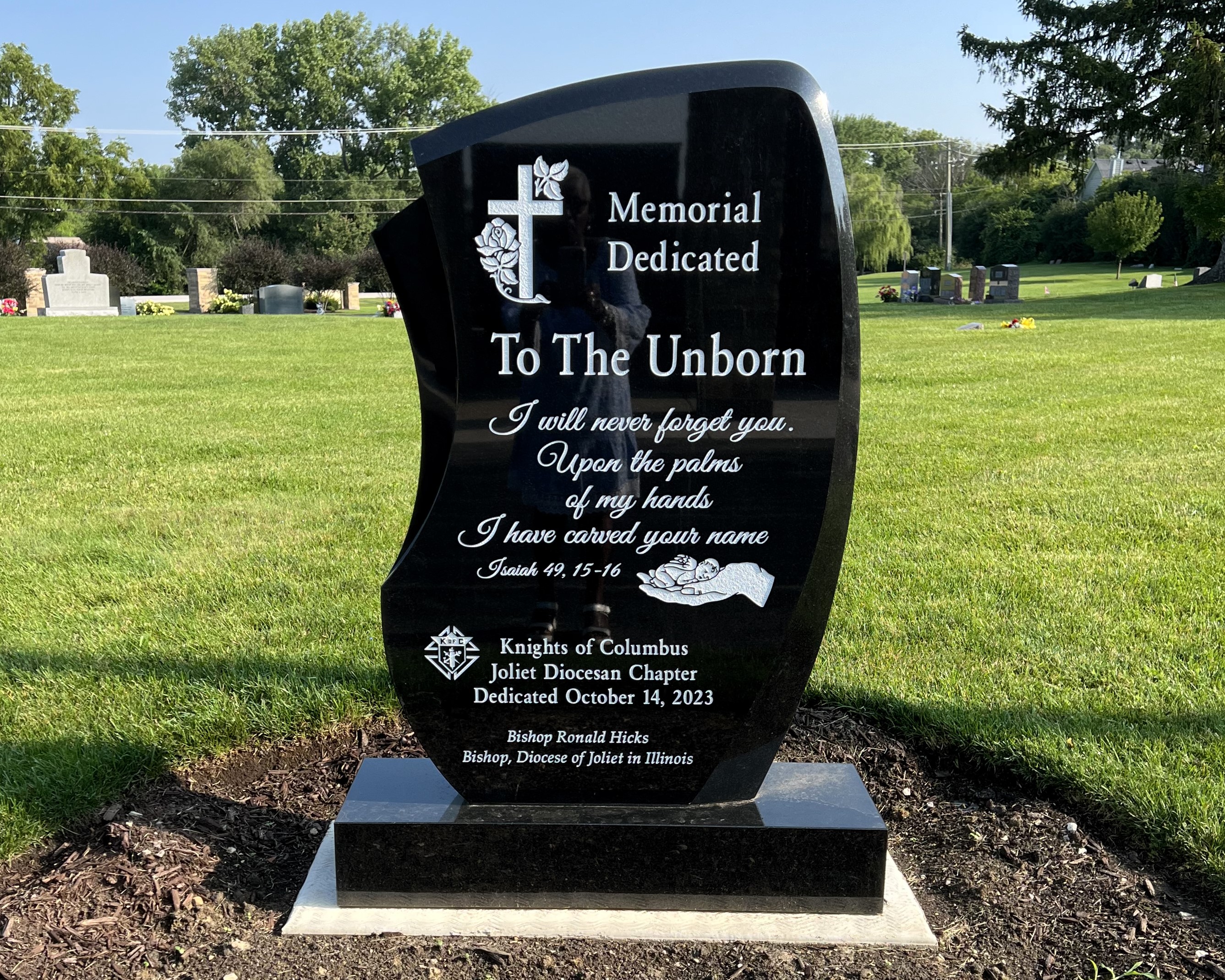 Bishop Hicks will be blessing and dedicating a new monument dedicated to the unborn at Holy Family Catholic Cemetery in Downers Grove (2501 Hobson Rd.) on Saturday, October 14, 2023, at 11 a.m.
The Knights of Columbus Council #5918 (Robert P. Connelly Chapter in Woodridge) graciously collected the financial funds to purchase and place a memorial dedicated to the unborn at Holy Family Cemetery.
This monument has been erected in the memory of those innocents who have died unjustly, whose lives were taken from them while they grew silently in their mother's wombs.