Sisters of Life Advent Talk
Sunday, December 10, at 6 p.m.
St. Isaac Jogues
306 W. Fourth Street
Hinsdale, IL 60521
Want to do something special this Advent? Something memorable, faith-filled, and fun? Then come and meet the Sisters of Life and listen to their Advent talk in the Church, and hang out with them for a casual Q & A/M & G (question & answer/meet & greet) afterward in the Parish Center.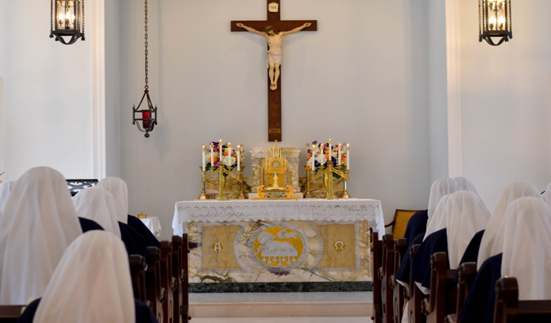 Sisters of Life protect the sacredness of every human life and by their joyful witness and compassionate outreach, promote new life in Christ. Centered on Holy Mass and Eucharistic Adoration, they radiate palpable holiness and joy which enable them to go out and be sources of light and hope in times of darkness and death.
Founded in 1991 by Cardinal John O'Connor, their order has incredibly grown to more than 100 religious sisters in fewer than 33 years. The Sisters currently have convents in five states and Canada, and have been invited by bishops into many other dioceses, including Bishop Hicks in our own diocese.
Come and see and hear and meet these holy, impressive, effusive women on Sunday, December 10, at 6 p.m. in the St. Isaac Jogues Church, followed by an informal, animated gathering in the Parish Center.