St. Francis Xavier Statue Dedication and Blessing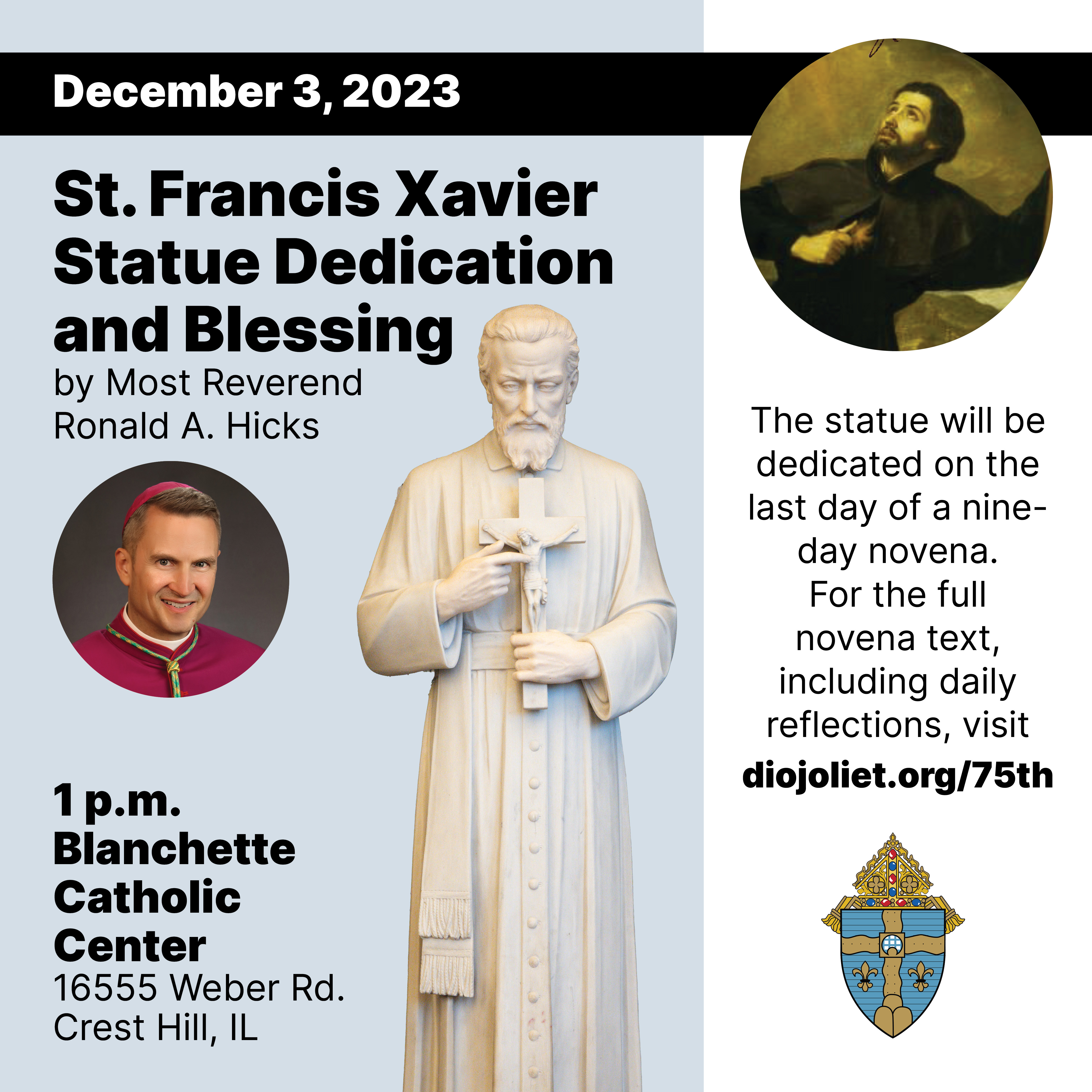 On the Feast of St. Francis Xavier, and the final day of the Novena of Grace, a statue of the saint will be blessed at the Blanchette Catholic Center.
The statue will serve as a constant reminder of the patron saint of our diocese, since its founding in 1948. Bishop Hicks will bless the statue at 1 p.m. that day in an open ceremony so that all may witness this moving event.
Blanchette Catholic Center
16555 Weber Road
Crest Hill, IL 60403